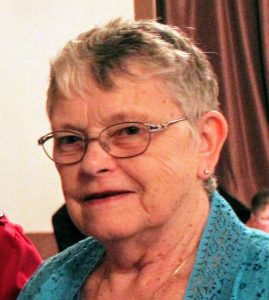 Wilma retired from Bell Canada in 1995. She went on to work in retail sales and retired from there in 2003.
At St. John the Evangelist Parish in Gananoque, she has served on a variety of ministries including: RCIA, altar server training, Sacristan, Reader, Extra Ordinary Minister of the Eucharist, gift bearer, greeter, Parish Council, and the Legion of Mary. She also volunteered at Life Line, a 24 hour call help centre for the elderly, physically challenged and those who live alone.
Wilma has been a member of The Catholic Women's League since 2005. At the parish level she has held the position of secretary, as president for 3 terms, and as past president. She is currently the treasurer. She has helped with many League activities such as anniversaries, parish events and Diocesan and Provincial Conventions.